Facebook's Book Now Button will let your clients link to your Online Booking page directly from their mobile phone or desktop Facebook page. 
To set up your Book now button for your Facebook page, follow the instructions below:
First, you must make sure you are a page administrator so you can set up the call to action button.
Go to your Facebook page's cover photo (Desktop) and click Add a Button.
Create a call to action button by choosing Book Now from the drop down list.
Enter the destination URL that you want to link to.
e.g You can get this URL from your Baxus Online booking tab. 
If you have not set up Online Booking Check out the Online Booking Mini Guide.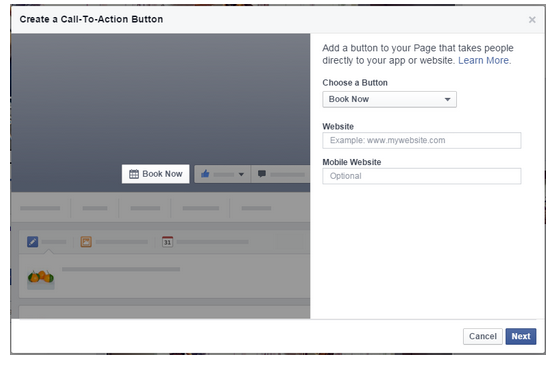 Click next and choose a destination where you want people to go when they click on the button on their IOS and Android devices. 
You can now see the Book now button on your page. 
You can also view your results and see how many people have clicked the call to action button in the last 7 days.